The Winix A230 and its white variant (Winix A231) are two out of three new air purifiers released by the South Korean company. Both of them have an assortment of features you'd usually pay more for, but you won't have the Wi-Fi capability function like the new Levoit Core 200S. But hey, that's the best Smart Sensor you can get for less than $100, and I believe the cost of Smart air purifiers continues to tumble. Okay, today we will read the latest Winix A230 Review.
In Breathe Quality, we have reviewed all air purifiers under these sections. Also, we guarantee that:
We provide honest reviews (both pros and cons) so that everyone can make the best decisions.
We do not (and never will) exaggerate one product just to let you click the links and buy that product blindly.
Sections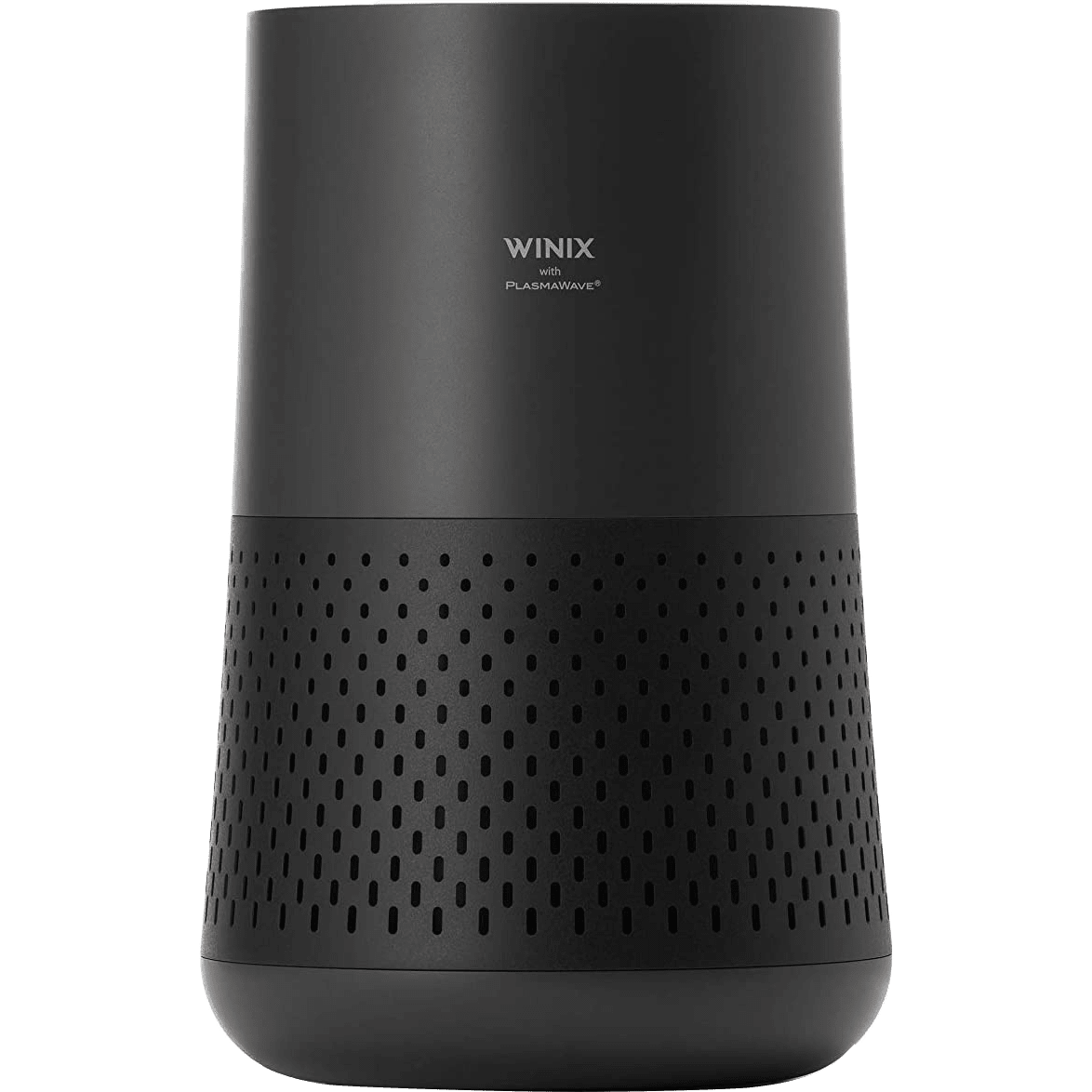 PROS
---
Self-assured Smart Sensor
All-in-one air filter with 360° grill design
Tested and trusted by many standards
Winix PlasmaWave is still great
CONS
---
Still only single air sensor
High filter replacement cost
No Timer
Winix continues its heritage with the best-bang-for-buck Winix A230, together with the non-Wi-Fi Winix AM80. It's high time the company wins back the low-range segment, which is forgotten for a long time. In our today Winix 230 Review, you will know why we list this air purifier and its brother, the Winix A231 as one of the best air purifiers.
Winix A230 Price
The Winix A230 brings Smart Sensor to the masses. Its base model starts at a truly budget price, and there are only a few signs that this is a 'cheap' air purifier.
For many, the Winix A230 is a much more sensible buy than a high-price air purifier, including the white version Winix A231. One of the big issues here though is that Winix has arguably already made something better, the Winix AM80 with better everything for a really, really affordable price. You perhaps prefer spending more for a large-room air purifier, right?
That said, the Winix A230 is still one of the must-go items you should get if you have less than $100. Because the Winix A230 asks for only $99, which is $50 less than the traditional Winix 5300-2 or Winix 5500-2.
We're talking about a battle between two top buys here, so you're unlikely to regret buying either. If you prefer the Wi-Fi capability feature, you should look for the Levoit Core 200S out there. Or you should check the Blue Pure 411 Auto, which has more solid build but is also more expensive than our today Winix A230.
Top Winix A230 deals right now
Winix A230 Tower H13 True HEPA 4-Stage Air Purifier, Charcoal Gray.
The AHAM verified air purifier you can get for your bedroom or nursery. Smart Sensor is available to clean your room automatically.
Related post: Best air purifier 2023.
Winix A230 Design and Size
Winix does not mess about with its budget air purifier. For a while now producers of cheaper air purifiers have made more use of common air purifiers rather than smart ones. People demand the best air purifiers out there may want something like the Winix A230 or Winix A231.
Of course, the air purifier is purely made out of plastic, which will be the case for an air purifier many years from now on. The plastic air purifiers are easier to make, so that's why the selection of the matte black color is really wise for Winix. The Winix A230 looks more premium than any others in the same segment. Even for the Winix A231, which you can grab one from this below link, it's utterly better-looking than other air purifiers.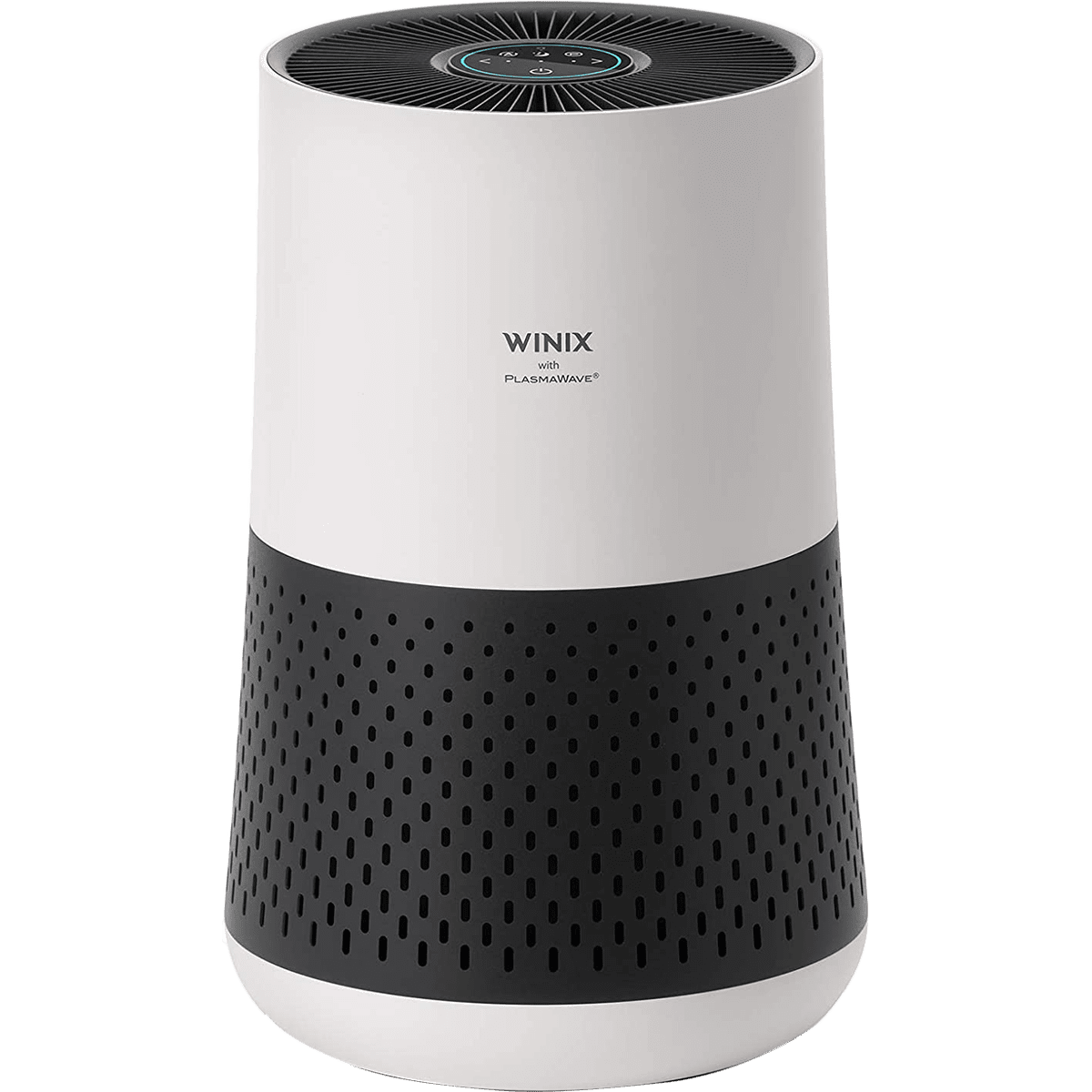 As a simple air purifier for bedroom, you should expect a compact device. The dimension is nearly the same as other bedroom-centric air purifiers, at 9.5 x 9.5 x 14.6 inch. In fact, the Winix A230 is a bit bigger.
Winix makes use of the familiar 360° air grill, but the shape of the device isn't cylinder like the Levoit Core 300. You will have a bigger base for more solid build, and it looks far more reserved. The airflow system concept is bottom-to-top, which is reasonable.
The top control panel of this Winix A230 is simple and elegant, though I prefer the control of the Blue Pure 411 Auto a bit more. It consists of only one on/off button and fan speeds changer.
Winix A230 weighs 6.75 lbs, meaning you can grab it wherever you want.
Related post: Best air purifiers for bedroom.
Winix A230 Filters
When it comes to the internals of an air purifier, we must look for how many air filters and the air filter types are used. Even for a budget device, Winix won't compromise to reduce the layers of filtration. We will have an all-in-one air filter, with 4 stages of air cleaning system.
Pre-filter – The fine mesh pre-filter will help capture the large objects of contaminants, such as pet hair and even some kinds of pet dander and skin.
True HEPA filter – The True HEPA Filter that captures 99.97% of as small as 0.3 microns allergens, virus particles, pollen, mold and fungi particles.
Activated Carbon filter – The Coated deodorization carbon filter will eliminate kitchen and pet odors as well as smokes, also reduce the common household chemicals.
Winix PlasmaWave – This technology is one kind of ionizer, which can further reduce the amount of pollutants. Can be switched on/off.
Winix PlasmaWave isn't really a big news anymore, as the South Korean company has advertised and brought it into more than 30 models in 40 years. The combination of True HEPA filter and PlasmaWave technology can reduce and destroy all airborne contaminants, as small as 0.1 microns.
To know better about the PlasmaWave technology, you can check it here.
The Winix A230 performs very well compared to its competitors. In the same test of 100 square feet, the Winix A230 can clean 99.95% of all particles down to 0.3 microns, in just 1 hour. Such performance is equal to the Levoit Core 300 with bigger size, and you won't regret buying it over the Okaysou AirMax8L or Levoit Vista 200.
Winix uses the unique Filter O for the model A230/A231. For optimal performance, it is recommended to change the filter once every 12 months. However, its cost is quite higher than any other HEPA filters in the budget segment.
Related post: Best air purifiers for allergies.
Winix A230 Room Coverage
The Winix A230, like the rest of the manufacturer, is AHAM verified. So to say, you get a certified and tested air purifier, to clean no less than 230 square feet. This is the size of an average bedroom in the U.S.
The ACH of Winix A230 is 5X. The air purifier can easily run at 5 times per hour in the suggested room coverage.
The CADR of Winix A230 is 149 Dust/ 154 Smoke/ 147 Pollen (cfm). Such CADR rating can outperform almost all other air purifiers in the low-range segment.
Related post: Best large room air purifiers.
Winix A230 Sound
The Winix A230 is truly an air purifier for bedroom, as its noise level is just 25 decibels (dB) on minimum. It is quieter than the whisper, so you can imagine using the device while sleeping.
And a good news, you have Smart Sensor to keep the fan speed always on low when you need. The air purifier never wakes you at night.
Related post: Best air purifiers for baby.
Winix A230 Power Consumption
One of our most FAQs is "Do air purifiers use a lot of energy?" In fact, air purifier must be used for a long time to be efficient. And power consumption is one important criteria to review if this air purifier is good or not.
Actually using the Winix A230 won't require much power consumption, because its rated power is just 55 watts. Yes, you may argue that its power consumption is a bit higher than other $100 air purifiers you have read, but don't forget this air purifier is rated Energy Star for great required energy/fan power ratio.
So to say, if you're using the Winix A230 for 8 hours per day, you only need to pay $20 each year.
Related post: Best air purifiers for pets.
Winix A230 Additional Features
Winix is doing much better than Coway (another South Korean air purifier manufacturer) in adding smart features into its budget devices. The Winix 5500-2 and Winix AM80 adds dual air sensors for less money than the Coway AP-1512HH, or you can control the Winix AM90 with your smartphone at a very affordable price.
So it's not really a surprise to have an air purifier with single air sensor for less than $100. The Winix A230 is such device, without sacrificing its fan power. The Smart Sensor can change the fan speed according to real-time air quality, so you don't need to manually change its power.
Source: Amazon.com
Winix A230 also has a LED indicator for filter replacement, and you need to press and hold the Filter reset button for 5 seconds to turn off the LED light.
Related posts:
1, Best air purifiers for smoke.
2, Best air purifiers for dust.
3, Best air purifiers for mold.
Winix A230 Customer Service
Established over 40 years ago, in 1973, the Winix company is truly an expert in the air purifier industry. It has many headquarters, not only in South Korea but also in both the U.S and Europe. You can reach its customer service from 9 a.m to 5 p.m, Monday through Friday, via phone or email. If you have trouble calling its service, you can email Winix America at info@winixinc.com.
On its official website, the company is selling both new and certified refurbished air purifiers, of course with free shipping in the U.S only. The Winix limited warranty is two years for most of its products. During the warranty period, Winix will repair or replace the product if it fails because of a defect in material or workmanship, as determined by Winix. Remember that this warranty will be null and void if the product is used for purposes other than home, consumer purposes.
Top Winix A230 deals right now
Winix A230 Tower H13 True HEPA 4-Stage Air Purifier, Charcoal Gray.
The AHAM verified air purifier you can get for your bedroom or nursery. Smart Sensor is available to clean your room automatically.
Our verdict
The Winix A230 and Winix A231 are excellent value for money, particularly if you can make do with the Smart Sensor. Getting an unmatched performance at this price, while utilizing the smart way to control the air purifier is wonderful. However, if you prefer using Alexa to control your air purifier, you should look for the Levoit Core 200S.
Winix A230 Air Purifier: Trusted Review in 2023
Winix A230 Reviews and Specs (Air Purifier Trusted Reviews in 2023). ✓ Cleaning Power: True HEPA ✓ Smart Sensor ✓ Value: 3.8/5 ✓ Certified Review.
Product Brand: Winix
Product Currency: USD
Product Price: 99
Product In-Stock: InStock
Performance

Features

Annual Cost

Design

Price
Summary
Winix A230 is what you should buy if you have only $99.