Blueair Classic 480i is the most necessary upgrade to a previous air purifier with such great performance that has won numerous of awards – the Classic 405. But it's still worth considering, provided you can swing the high asking price. Have any questions? First, read our Blueair Classic 480i Review.
UPDATED: The Blueair HealthProtect 7470i and HealthProtect 7770i are the best air purifiers you can get from this Swedish brand right now.
In Breathe Quality, we have reviewed all air purifiers under these sections. Also, we guarantee that:
We provide honest reviews (both pros and cons) so that everyone can make the best decisions.
We do not (and never will) exaggerate one product just to let you click the links and buy that product blindly.
Sections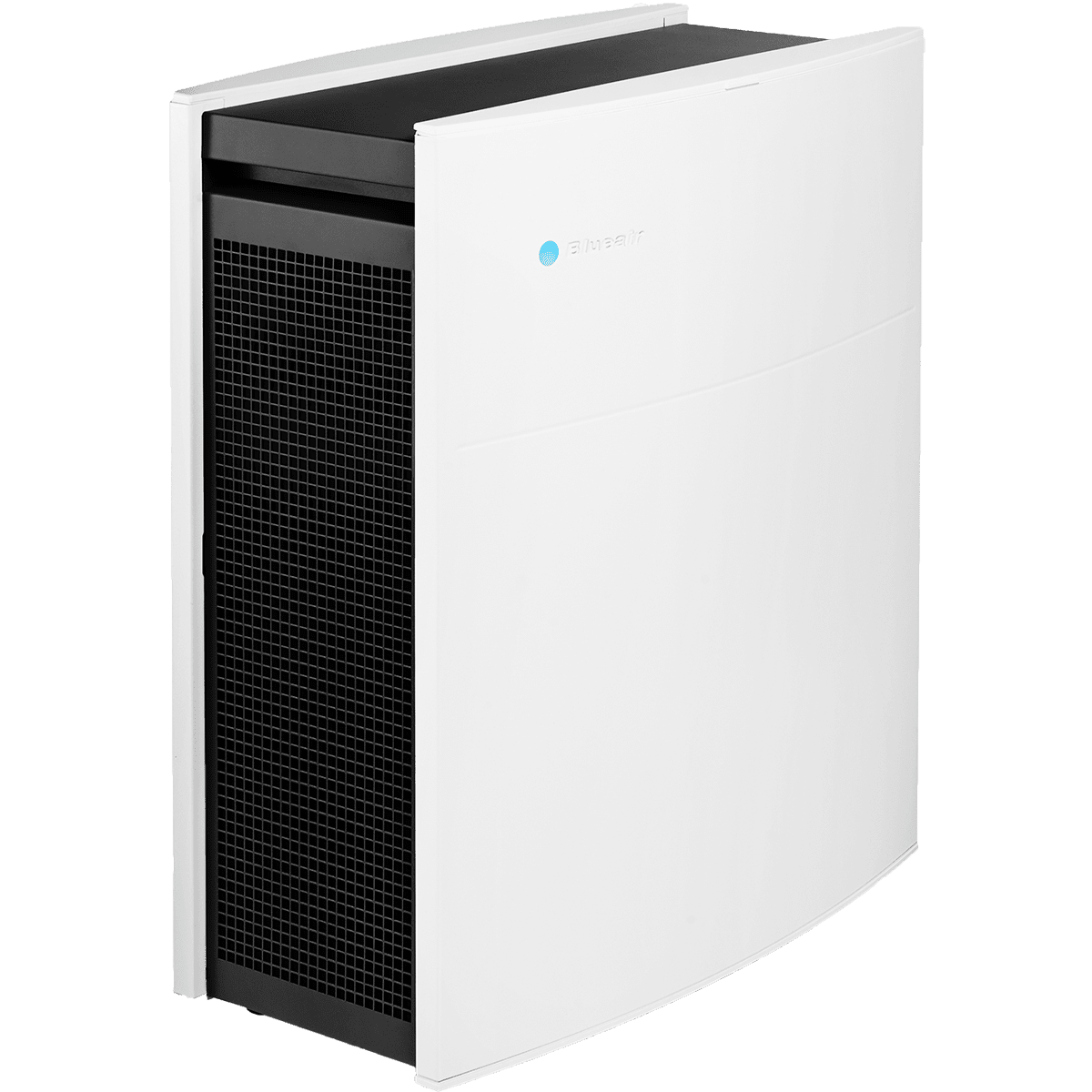 PROS
---
Awesome performance rating
Highest quality material
Improved air filtration system
Accurate Smart Sensor
5-year warranty
CONS
---
The machine is big and heavy
Low performance/power ratio
Blueair has been a Swedish air purifier brand for 20 years. Its air purifiers are now available in more than 60 countries, which is a good sign of its popularity. Now, let's talk about the Blueair Classic 480i Review to see if this air purifier could be the next device in your home or not.
Other Blueair's Air Purifier Reviews:
Blueair Classic 480i Price
$100. Yes, that's how you need to pay for the upgrade of built-in Smart Sensor and an improved air filtration system.
However, as an upgrade of the amazing Classic 405 – winner of the Best Buy award from Which? (one of the UK's largest independent consumer organizations), recommended by the Swedish Asthma and Allergy Association, clearly the Blueair Classic 480i is a real deal for the mid to high-range market.
Starting from $689, the Blueair Classic 480i must compete with lots of big brands, like Rabbit Air with its Rabbit Air A3, Medify Air with its powerful Medify MA-112. This is also the range that you could find a Molekule Air for a bit higher cost, with an exclusive air filtration system from only Molekule.
We also notice the presence of the Dyson Pure Cool Tower and Dyson Pure Cool Link in the same price range. These air purifiers, besides the True HEPA filter, are having an amazing cooling fan power to help you survive the summer time. The Dyson Pure Hot+Cool, with a little bit higher cost, will come with the heating power as well.
Still stay with the Blueair? The best deal for your Blueair Classic 480i is below.
Top Blueair Classic 480i deals right now
Blueair Classic 480i Air Purifier with HEPASilent Technology and DualProtection Filters for relief from Allergies, Pets, Dust, Asthma, Odors, Smoke.
The Smart home air purifier comes back with a new and powerful dual air filtration process, as well as a top-class Smart Sensor. Perfect for a medium room.
Related post: Best air purifier 2023.
Blueair Classic 480i Design and Size
Blueair Classic 480i still holds the same design and size we've ever seen from the previous Classic 405. That means it keeps the same height of 23 inches and same width of 20 inches, which is a medium size compared with a bigger Classic 680i (26 inches in height) and Classic 280i (21 inches in height).
The fresh design DNA like air grill from both sides has been spliced onto the Blueair Classic 480i and I'm a fan, just as I was with Classic 405. This design optimizes the back to front airflow system, which is a great advantage for the Classic family. However, this airflow system is not so popular in the mid to high-range air purifiers. Typically, a $600 air purifier will use a 360 Degree airflow, or the new bottom-to-top airflow system (like the latest Classic 605).
On top of this Blueair Classic 480i is a brand new digital control panel, with a built-in button for Auto Smart Sensor and two indicators for VOCs and PM 2.5.
Source: Amazon.com
Blueair Classic 480i is a durable steel and big size air purifier, with 33 lbs in weight. Moving it around is especially difficult because of the dumb handle from each side. Luckily, we will have an improvement differentiating this air purifier and the predecessor Classic 405 – the optional installation of casters. That gives this Blueair Classic 480i enough mobility, the same goes with higher model like the Classic 605.
Related post: Best air purifiers for bedroom.
Blueair Classic 480i Filters
As the most important criteria to decide the performance of one air purifier, we need to know the quality and material of the air filters, as well as the number of air filter types in this testing device. Blueair Classic 480i is rated as Best in Test by the independent Nordic test institute Testfakta, making air filtration system is one of the most competitive edges for this device.
Particle Filter/ SmokeStop Filter – You can choose from the Particle Filter with the power to capture 99.97% of pollutants such as pollen, dust, pet dander, mold spores, viruses and bacteria down to 0.1 microns. Otherwise, you can pay more for DualProtection Filter, which is most likely the combination of True HEPA filter and Activated Carbon Filter.
HEPASilent is the unique air filtration technology from Blueair company, built from a mechanical gradient structure materials. It helps resist clogging and won't re-release particles back into the air, even when the filter is heavily loaded. Also, this technology uses electrostatic cling to get particles electrically charged before passing through the mechanical filter. This process will reduce up to 99.97% of airborne particles as small as 0.1 microns.
Source: Amazon.com
Just like the Classic 405, you can purchase the DualProtection filter to add an extra layer of Activated Carbon filter. Made of magnesium dioxide and copper oxide impregnation, this Activated Carbon filter can adsorb most of the common gaseous pollutants like Volatile Organic Compounds (VOCs), traffic exhaust, smog, odors, and smoke. You can tell the difference between the Particle filter and DualProtection filter due to the colors. Particle filter is whole white, while the DualProtection filter has activated carbon covered, and therefore is black.
The last but not least, all of Blueair Classic air filters are naturally anti-bacterial and 100% recyclable.
In the common Breathe Quality's performance test, I put both the Blueair Classic 480i and Alen BreatheSmart into a room of 300 square feet for 1 hour. With this test, I can easily tell the performance of Blueair Classic 480i, as well as help you realize the difference in performance rating of two $649 air purifiers. After 1 hour, the Blueair Classic 480i easily defeated the opponent, captured 99.97% every airborne particle as small as 0.3 microns. The Alen BreatheSmart can only deal with 98.5%.
Most importantly, the cost of filter replacement for the Blueair Classic 480i (and Classic 405 as well) is only $59. You should know that this is the lowest filter replacement cost among all mid to high-range air purifiers. The average filter cost is about $90 and can rise up to $300 (especially for Medical-grade filter like the Austin Air HealthMate Plus). However, this filter has only one disadvantage, as it can only last for 6 months of use, or 4380 hours.
Related post: Best air purifiers for allergies.
Blueair Classic 480i Room Coverage
All of the room coverage specifications, like ACH and CADR ratings, of this Blueair Classic 480i remains the same with Classic 405. You can expect this air purifier to work effectively in a room of 434 square feet. In this price range, if you want a larger room coverage, there are lots of potential candidate. For example, the Rabbit Air MinusA2 can cover up to 815 square feet, or the Austin Air Allergy Machine with 1500 square feet.
The ACH of Blueair Classic 480i is 5X, resulting a frequency of cleaning your room every 12 minutes.
The CADR of Blueair Classic 480i is 300 Dust/ 280 Smoke/ 300 Pollen (cfm). With 1/3 the price, a Honeywell HPA300 can do even better. However, I need to remind you that higher CADR rating doesn't mean better performance. The most important criteria to decide the performance of air purifier is the structure and quality of its air filters.
Related post: Best large room air purifiers.
Blueair Classic 480i Sound
With a built-in Sensor, the Blueair Classic 480i can automatically switch to the lowest setting. Combines with the HEPASilent technology, this air purifier can reduce the fan noise to as low as possible.
Blueair Classic 480i uses 3 fan speeds, and the lowest noise level is 32 decibels (dB), which is lower than library noise level. Though it isn't as good as the silent devices like the Levoit LV-H133 or Rabbit Air BioGS 2.0, it is mostly acceptable, because it has much more powerful fan.
At the highest setting, the air purifier can reach 52 decibels (dB) noise level, which is higher than the noise level of normal conversation at home. So make sure that you always keep the Smart Sensor on, especially when you use it for bedroom or your office.
Related post: Best air purifiers for baby.
Blueair Classic 480i Power Consumption
One of our most FAQs is "Do air purifiers use a lot of energy?" In fact, we need to run an air purifier for a long time to be efficient. And power consumption is one important criteria to review if this air purifier is good or not.
Although the Blueair Classic 480i has a built-in air sensor, the power consumption is still remaining from 15 watts to 90 watts, just like the Classic 405. So to say, the air purifier also has an Energy Star rating for being energy efficient.
However, thanks to the air sensor, this air purifier will mostly run at lowest setting, and reduce the power consumption significantly. At 15 watts, the power consumption of this Blueair Classic 480i can easily defeat others in same price range, like the Honeywell HPA600B or AIRMEGA 300S.
For running a Blueair Classic 480i 8 hours per day, you only need to pay from $5 to $33 annually.
Related post: Best air purifiers for pets.
Blueair Classic 480i Additional Features
As I stated earlier, the Blueair Classic 480i is indeed a necessary upgrade to Classic 405, with a built-in air sensor. This integrated air sensor will automatically detect the current air quality and change the fan speed. You can see the benefits of this Smart Sensor in the reduction of noise level and power consumption.
Blueair Classic 480i, however, doesn't support Alexa. Though the application of Alexa is limited, if you are using Amazon Echo in your home, you should opt-in for the Classic 405, which does support it. The Wi-Fi capability and control via app are still available in this air purifier.
Other high-end additional features like Night Mode (to reduce the fan speed and stop the light) and Timer are all available in this Blueair Classic 405. In addition, you will not need to note the date of filter replacement, because this air purifier comes with a handy LED indicator to remind you.
In the real world, both Blueair Classic 480i and Classic 405 are now the smartest air purifiers available, with lots of additional features to compete with the classic ones like Austin Air air purifiers, the Austin Air HealthMate, Pet Machine and Allergy Machine.
Related posts:
1, Best air purifiers for smoke.
2, Best air purifiers for dust.
3, Best air purifiers for mold.
Blueair Classic 480i Customer Service
As one of the best air purifier brands, Blueair focuses strongly on customer service. With a lot of local stores and dedicated support via phone and email, you are guaranteed to reach its customer service as soon as possible.
If you need to find a local store of Blueair anywhere in the world, you can use the store locator function on its website. To reach customer service, you can choose between calling 888-258-3247 or emailing info@blueair.com. Customer service is available for you from Monday to Friday, with the exception of U.S. holidays.
Remember only one thing: you need to complete the Product Registration form within 60 days of purchase or register through the Blueair Friend mobile app to secure the 5-year warranty. Otherwise, you only benefit from a 1-year warranty. Moreover, do not attempt to bring the air purifier outside of the United States or Canada, or your warranty will be void immediately. All Blueair warranties are non-transferable.
Blueair air purifiers from the Blue family have only a 2-year warranty from the date of purchase (with valid proof of purchase). One quick reminder: Blueair doesn't cover warranties from third-party sellers, so buying from Breathe Quality's deals is highly recommended.
Top Blueair Classic 480i deals right now
Blueair Classic 480i Air Purifier with HEPASilent Technology and DualProtection Filters for relief from Allergies, Pets, Dust, Asthma, Odors, Smoke.
The Smart home air purifier comes back with a new and powerful dual air filtration process, as well as a top-class Smart Sensor. Perfect for a medium room.
Our verdict
If you want to upgrade your Blueair Classic 405, you should think it again. The air sensor is much handy, but what you're saving by going for the Classic 405 far outweighs what you're losing. If you don't have any air purifier, however, an investment in the Blueair Classic 480i may save you a lot of money for your electricity bill.
Blueair Classic 480i Air Purifier: Trusted Review in 2023
Blueair Classic 480i Reviews and Specs (Air Purifier Trusted Reviews in 2023). ✓ Cleaning Power: True HEPA filter ✓ Wi-Fi: Good ✓ Value: 4.4/5 ✓ Certified Review.
Product Brand: Blueair
Product Currency: USD
Product Price: 689
Product In-Stock: https://schema.org/InStock
Performance

Features

Annual Cost

Design

Price
Summary
This is still a superb device that, provided you look after it, has the stones to last you a long time.