The Airmega 200M is the starter model of the Airmega lineup from Coway, a series of newly designed air purifiers with stronger performance. There are different changes, of course, but this air purifier is unnecessarily a Coway AP-1512HH in a new coat. Alright, today we will make a full Coway Airmega 200M Review to learn about this air purifier.
Update: The latest devices in the Airmega lineup are the Airmega 230 and Airmega 240. Also, we have been testing the Coway Airmega 250S for a while and will make a review of it as soon as possible.
In Breathe Quality, we have reviewed all air purifiers under these sections. Also, we guarantee that:
We provide honest reviews (both pros and cons) so that everyone can make the best decisions.
We do not (and never will) exaggerate one product just to let you click the links and buy that product blindly.
Sections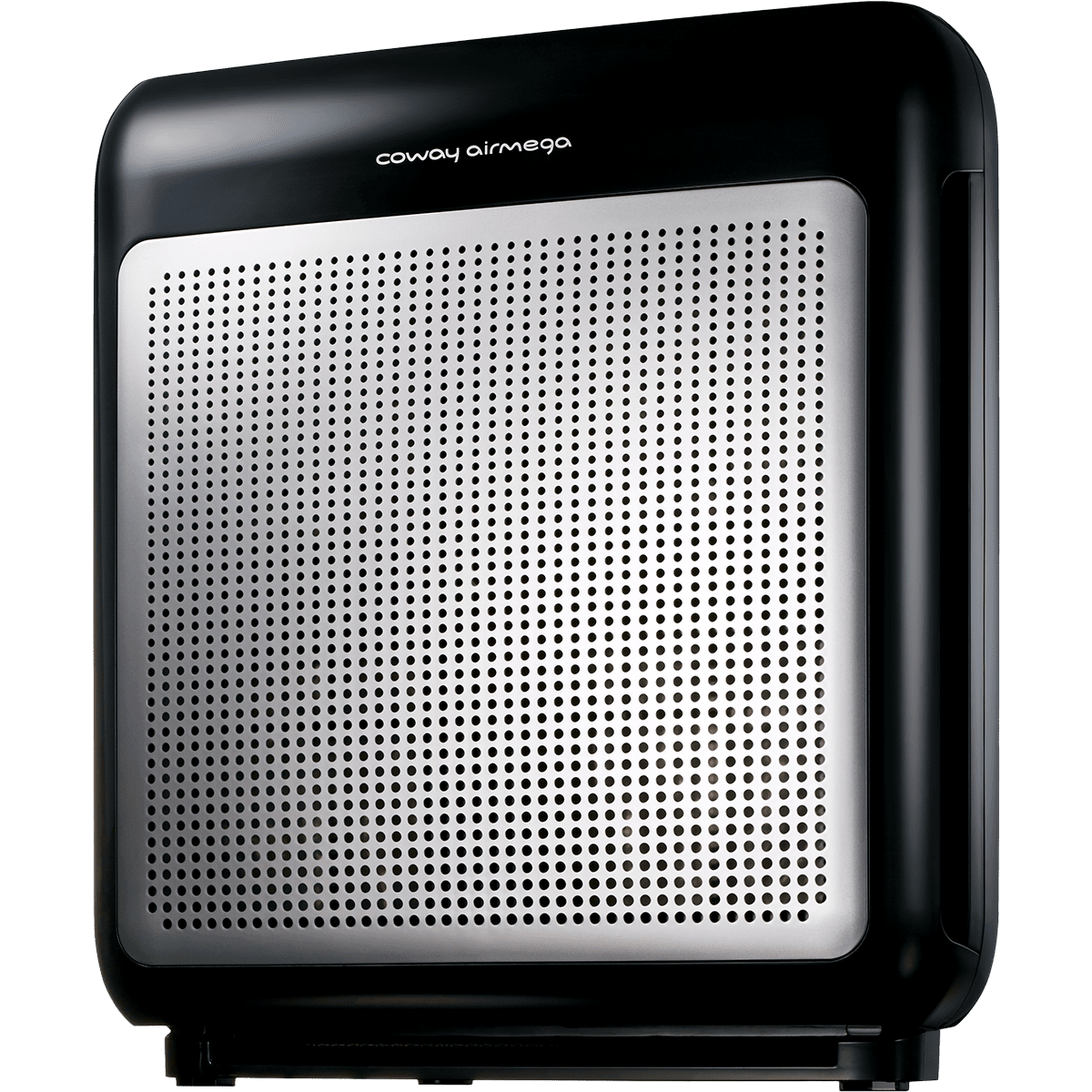 PROS
---
Proved performance
New and compact design
High-quality air filters
3-year warranty
CONS
---
Still no Dimmer setting
Only dust sensor
Coway has introduced its latest air purifier products under the name Airmega" to tell us that the company isn't only about air purifiers anymore. Ranked 1st in Korea's Consumer Electronics Market Share & Brand Awareness, any air purifier from this brand is worth a look. The Airmega 200M is the first of its kind, and at the moment, it is really hard to get one. But if you can find a deal for this air purifier, you should check our Airmega 200M Review.
Other Coway's Air Purifier Reviews:
AIRMEGA 200M Price
With the arrival of the Airmega 200M, fans of the Coway AP-1512HH will no doubt be checking the comparison between the two models. It's a pity they won't find anything but an "uglier" design, and that's why the new Coway AP-1512HHS is a much more anticipated air purifier.
That being said, without the obvious physical change of its design, we don't have any big news from this Coway Airmega 200M. Perhaps the next-gen Airmega 300 and Airmega 400 are better premium choices to get.
This Airmega 200M is still available on the official Coway website, costing around $229. That's great news for anyone looking for an alternative to the famously recommended Coway AP-1512HH model, especially when it's out of stock.
But hey, we all loved the Coway AP-1512HH. It scored 4.5 stars in our Breathe Quality review, in which we praised it for amazing performance, a compact and sleek design, and high-end features. In fact, this air purifier is one of the best you can get. So, the Airmega 200M is just consistently great.
Surely it's got competitors, mainly because the Airmega 200M is no longer new. The Honeywell HPA300, Winix 9800 and Winix AM90 are exactly the air purifiers to match its performance. If you can live without smart features, the Blue Pure 211 could perform better.
Top Coway Airmega 200M deals right now
Coway Airmega 200M air purifier. Black.
Covers medium-sized living rooms, bedrooms and other areas up to 364 square feet. Compact and premium design. Amazing performance with True HEPA filter. Pay as low as $11/month.
Related post: Best air purifier 2023.
AIRMEGA 200M Design and Size
There aren't any eye-catching, must-have new features to look for in this Airmega 200M, if you have read our review of the Coway AP-1512HH many times. But if you need one thing to tell one apart from another, it's obviously the new design.
Actually, it shares the same size and shape as the famous air purifier. The Airmega 200M has a height of 18.3 inches and a width of 16.8 inches. It even has two color options, just like the previous model, and if you prefer the white version, you can check it out in the deal below.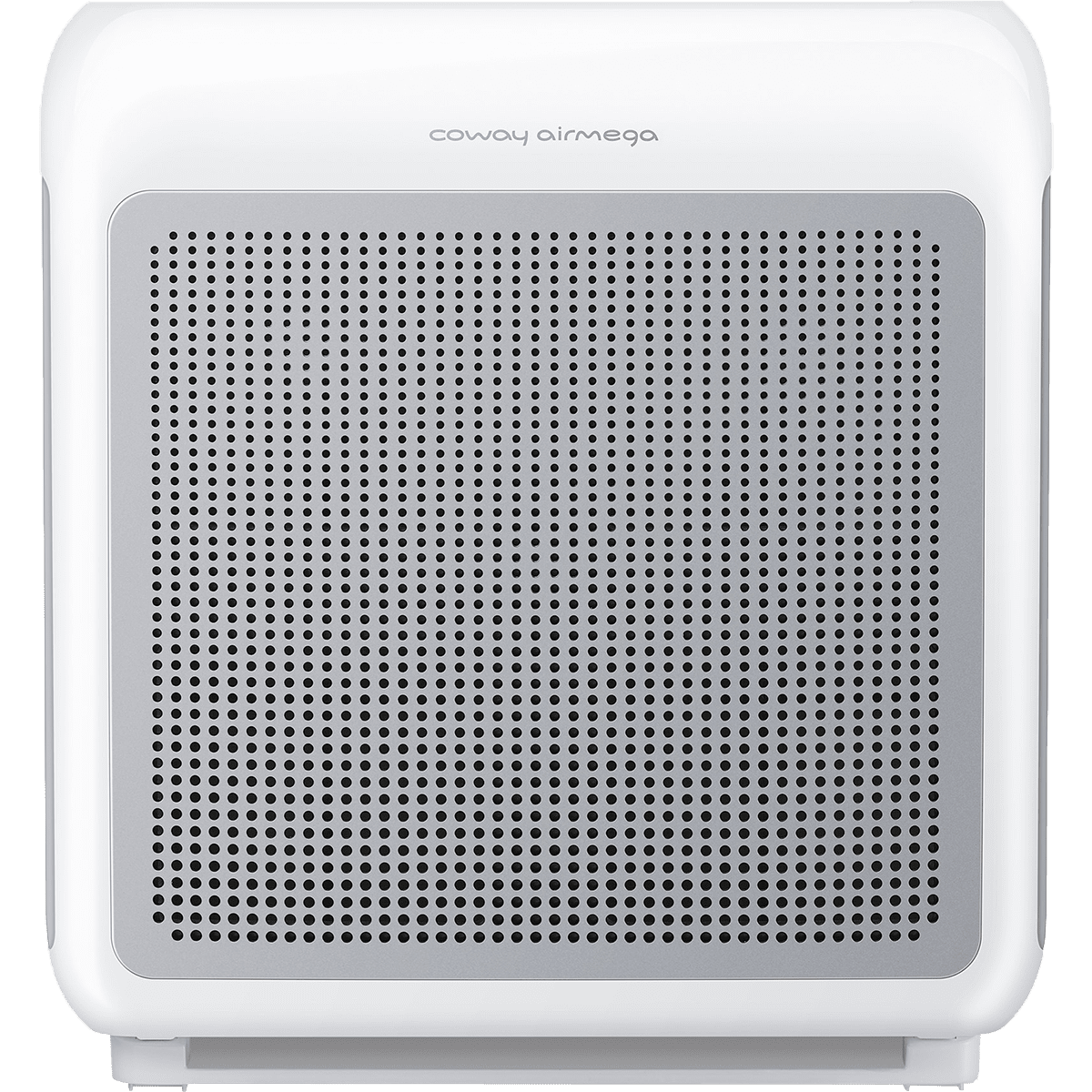 The only change in design is the front of the Airmega 200M, and in my opinion, it's a little uglier than the famous device. While the perforated holes on the Airmega 300 are quite premium, the gray front plate of the Airmega 200M makes it cheap and unreliable.
We would expect a difference in performance when Coway introduced an open air intake, but so far there's nothing worth mentioning.
It's an especially odd decision considering the company has been making much of the fact that the Airmega series will be the flagship title. If you are looking for an upgrade to the Coway AP-1512HH, just ignore the Airmega 200M. Instead, the Airmega 230 and the smarter Airmega 250S are better options.
Airmega 200M still features the same bottom-to-top airflow system concept, with a dust sensor on one side. The top control panel is quite similar to the predecessor, with the focus on the color-coded display of the air quality monitor.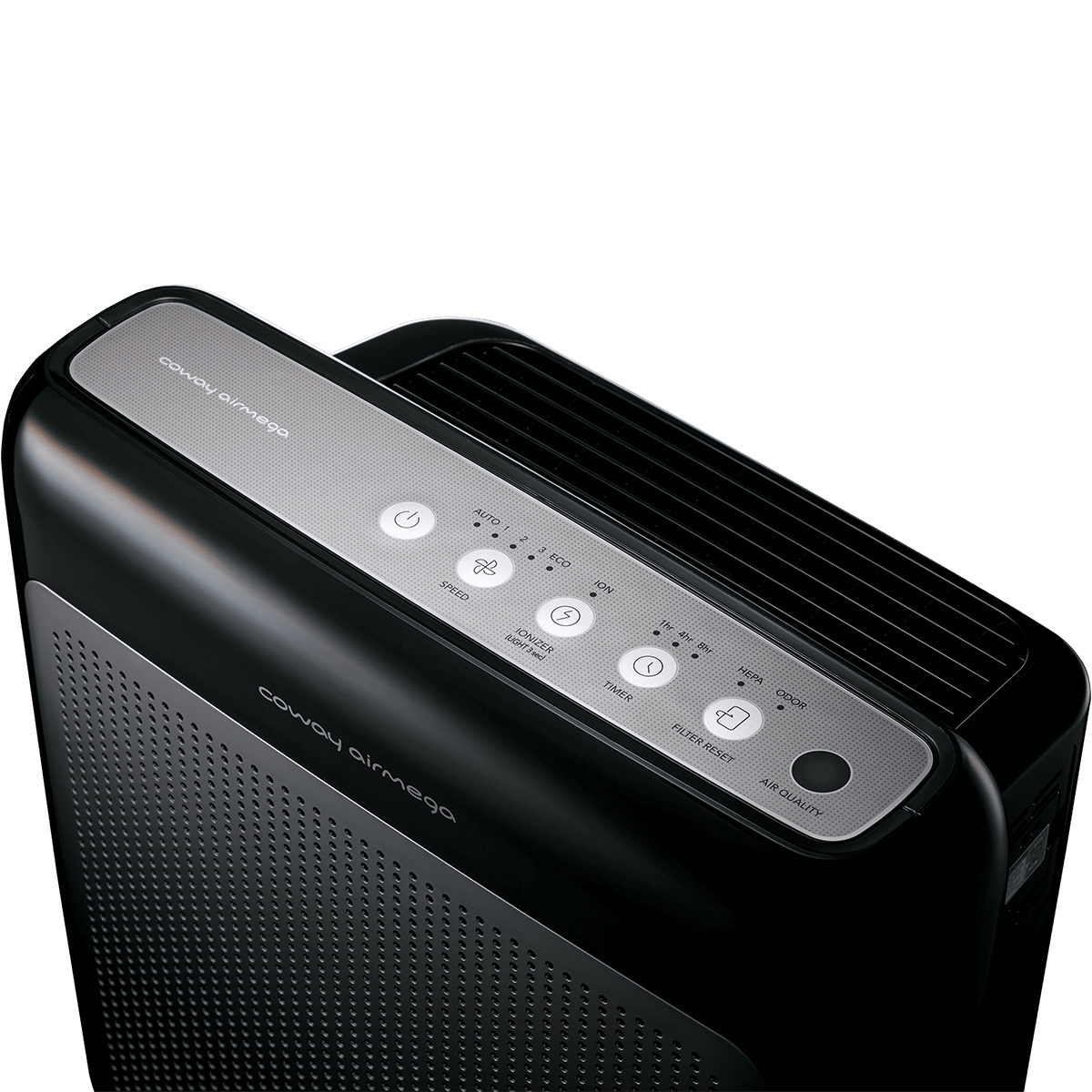 Source: Sylvance.com
Airmega 200M is compact at just 12.3 lbs, and you can easily move this air purifier anywhere in your home.
Related post: Best air purifiers for bedroom.
AIRMEGA 200M Filters
Though the Airmega 200M doesn't bring anything new, it is still great with the famous air filtration system from the Coway AP-1512HH. This 4-stage air cleaning system is rated as the best on budget by a lot of honored reviewers.
Pre-filter – A washable pre-filter will help you capture the large particles of contaminants, such as pet hair, human hair, and mold. Keep in mind that this pre-filter is washable and therefore permanent.
Activated Carbon Filter – This filter works its best to deodorize and trap harmful gases to keep your place fresh and odor-free.
True HEPA filter – The high-performance composite True HEPA filter captures 99.97% of allergens, virus particles, pollen, mold, and fungi down to 0.3 microns.
Ionizer – Vitalize ionizes the air, boosting its cleaning power and freshening the air. Can be switched on/off.
Using one of the best air purifying systems available in the world, the Airmega 200M easily outperforms any competitors in the same price range. For example, I made the same test for the Airmega 200M in 200 square feet, and it scored a perfect 99.95% efficiency of trapping any particles down to 0.3 microns. As you can see, it is better than many other air purifiers, like the Sharp FP-K50UW, Bissell air400, Bissell air320 and Oreck Air Response Large.
Also, the Airmega 200M shares the same air filters as the old Coway AP-1512HH, and you only need to replace this True HEPA filter once every 12 months.
Related post: Best air purifiers for allergies.
AIRMEGA 200M Room Coverage
Unsurprisingly, given the lack of physical changes from the Coway AP-1512HH, the Airmega 200M will probably come as no surprise at all that it has identical room coverage of 360 square feet.
The ACH of Airmega 200M is 4X. This air purifier will exchange the air in your room every 15 minutes.
The CADR of Airmega 200M is 246 Dust/ 233 Smoke/ 240 Pollen (cfm). That's actually on the powerful side for most modern air purifiers in this price range, and it shows in the CADR rating. With fewer air changes per hour, this air purifier can even clean a room larger than 800 square feet.
Related post: Best large room air purifiers.
AIRMEGA 200M Sound
Noise level is handled pretty well in this Airmega 200M, and again, this is no surprise, as the old Coway AP-1512HH is the best bedroom air purifier, as reviewed by Breathe Quality.
With 3 fan speeds, the Airmega 200M can trim the noise down to only 24 decibels (dB), which is a lot like the sound of rustling leaves. You won't hear a thing for sure.
On the highest speed, the sound level is stable at 55 decibels, and it is just soothing white noise, so you can even sleep with the high setting on.
Related post: Best air purifiers for baby.
AIRMEGA 200M Power Consumption
One of our most FAQs is "Do air purifiers use a lot of energy?" In fact, air purifiers must be used for a long time to be efficient. And power consumption is one important criterion for reviewing how much energy this air purifier will consume.
While the Airmega 200M doesn't have an Energy Star rating, the Coway Airmega 200M is certified as an Energy Star-rated air purifier at the moment. The highest rated power of this Airmega 200M is around 82 watts, which is among the average air purifiers with the same fan power.
If you use the Airmega 200M for 8 hours each day, it would cost you $30 per year.
Related post: Best air purifiers for pets.
AIRMEGA 200M Additional Features
Of all the technologies in Coway air purifiers, I love the Eco Mode the most (something you won't get in the tower model, the Coway AP-1216L). This feature can help save energy much better by stopping when no indoor air pollution is detected for 30 minutes. If you want an air purifier that conserves energy, you shouldn't skip the Airmega 200M.
There is one dust sensor in this Airmega 200M to detect the tiny particles in the air and respond with the proper fan power. It doesn't have Wi-Fi enabled connectivity like the new Coway AP-1512HHS or Airmega 250S, but it's smart enough to help you live easier.
Also, you can schedule the time off for this device with a simple timer. It also provides LED indicators for filter replacement to remind you when to change the air filters.
Related posts:
1, Best air purifiers for smoke.
2, Best air purifiers for dust.
3, Best air purifiers for mold.
AIRMEGA 200M Customer Service
As one of the top electronic brands in Korea, Coway is somehow as huge as Samsung. This brand not only carries out clean innovations for the customers, but Coway also delivers its direction as Coway Trust. That's why Coway always places a strong focus on its customers and community. With global subsidiaries and regional dealerships that serve over 60 countries, you should believe in the customer service of the company.
Moreover, you can contact Coway's customer service via phone at 800-285-0982 or via email at support@coway-usa.com. Normally, customer service will try to contact you within 24 hours.
All air purifiers made by Coway have their motor and electronic parts warranted for 3 years, while other internals are warranted for 1 year.
Top Coway Airmega 200M deals right now
Coway Airmega 200M air purifier.
Covers medium-sized living rooms, bedrooms and other areas up to 364 square feet. Compact and premium design. Amazing performance with True HEPA filter. Pay as low as $11/month.
Our verdict
Ultimately, the story with the Airmega 200M is its hardware, because the air purifier is too similar to the old Coway AP-1512HH. The aim was to have a more practical design to maximize the fan power, but it isn't good enough to change your air purifier device.
That's not to say the Airmega 200M isn't good, especially when the AP-1512HH model is one of our best air purifiers. Seriously, this air purifier is still a good budget option, and I highly recommend you buy one for your home.
Coway Airmega 200M Air Purifier: Trusted Review in 2023
Coway Airmega 200M Reviews and Specs (Air Purifier Trusted Reviews in 2023). ✓ Cleaning Power: True HEPA ✓ 360 sq ft ✓ Value: 4.2/5 ✓ Certified Review.
Product Brand: Coway
Product Currency: USD
Product Price: 229
Product In-Stock: https://schema.org/InStock
Performance

Features

Annual Cost

Design

Price